You are here

Advocis Toronto Charita Gala + Sponsor PD Day
Advocis Toronto Charita Gala + Sponsor PD Day
Date:
Wednesday, October 26, 2022 - 5:30pm
-
Thursday, October 27, 2022 - 3:30pm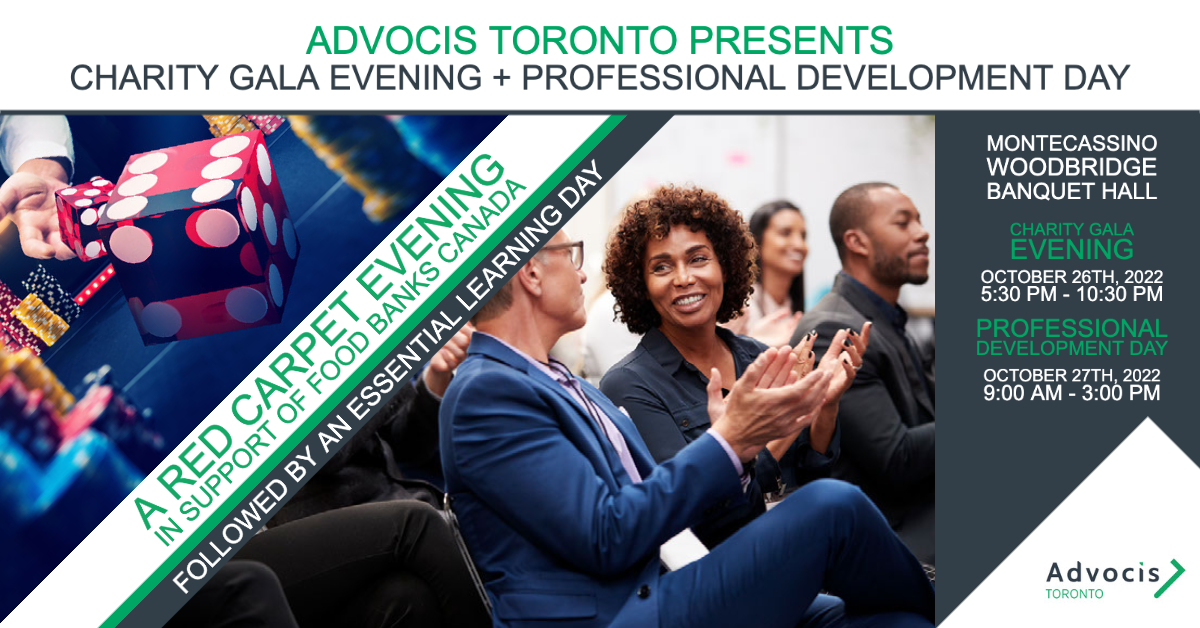 Join us for our first ever Charity Gala evening in support of Food Banks Canada followed by an essential day of learning.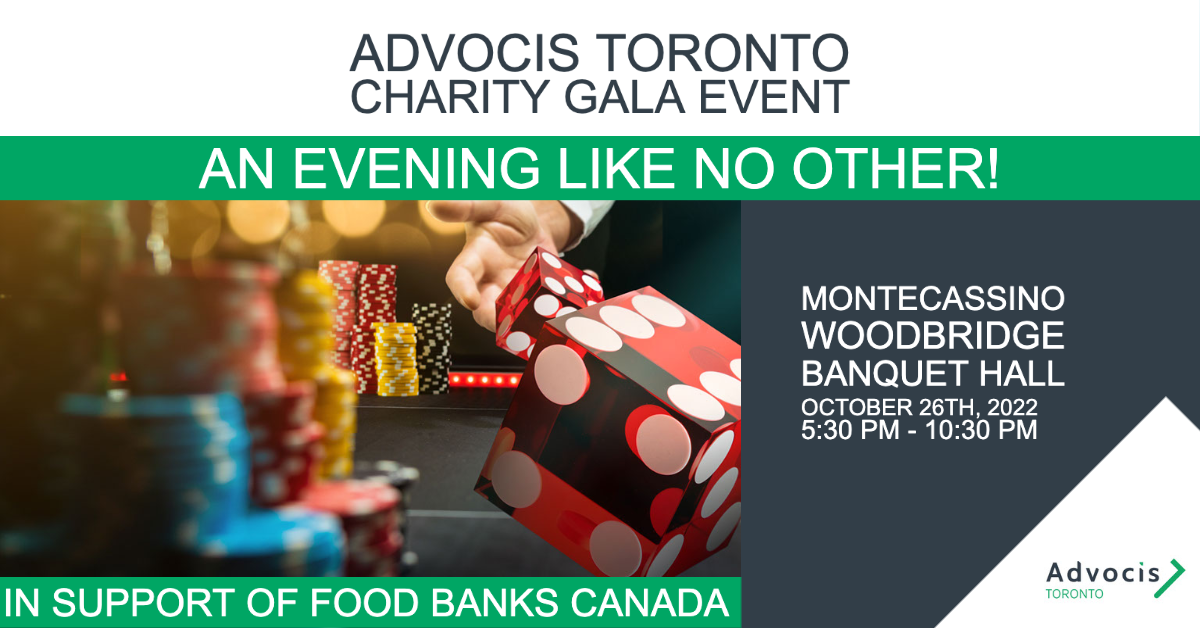 Advocis Toronto Charity Gala Event!
On Wednesday, October 26, 2022 from 5:30 P.M. to 10:30 P.M. (EDT) we are hosting the very first Advocis Toronto Charity Gala Event!
The event's theme is Casino Royale and we will be raising money for Food Banks Canada. This will be a formal red-carpet evening with much fanfare, prizes and surprises! Some of the evening's experiences include:
Flare Cocktail Bar
Poker Tournament
Silent Auction
Photo Booth
Raffles including a prize draw for a trip to Las Vegas
Dress Code: Black Tie/Gala Attire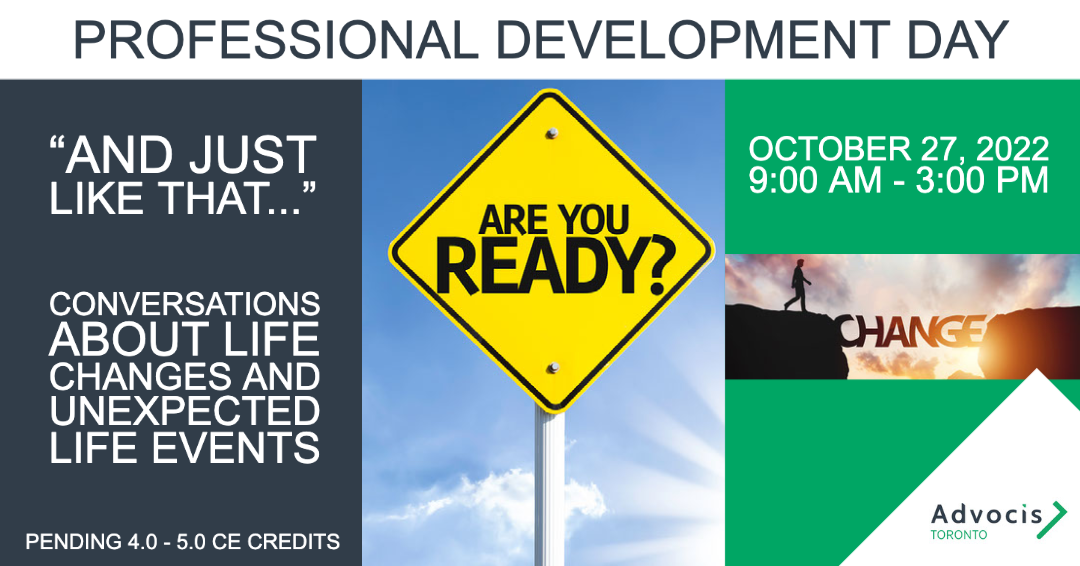 Advocis Toronto Professional Development Day
And then on the following day our Fall Professional Day returns under the theme, "And just like that…" with the focus on conversations about life changes and unexpected life events.
Join us Thursday, October 27th, 2022 from 9:00 A.M. to 3:00 P. M. (EDT) for featured speakers including Amy Florian, Heather Hansen and Brooke Struck.
Dress Code: Business Casual
TICKETS
Available spots are limited and will be on a first-come, first-served basis.
As a benefit of membership Advocis Members are able to attend " Charity Gala + Professional Development Day" at a discounted rate. During the checkout use your Advocis ID as the promotional code to unlock the member rate. We will be following local and provincial Protocols.
Member Tickets
Charity Gala: $150 + HST
PD Day: $100 +HST
Both Gala & PD Day events: $225 +HST
Do you need assistance using your Advocis ID or promo code in the checkout? We have a short video to assist you.
Non-Member Tickets
Charity Gala: $150 + HST
PD Day: $175 +HST
Both Gala & PD Day events: $300 +HST
Deadline to register is October 24, 2022 at 11:30 P.M. (EDT)
Register via: https://www.eventbrite.ca/e/387143244867