Print
Home
The Advocis Toronto 2013 Program Calendar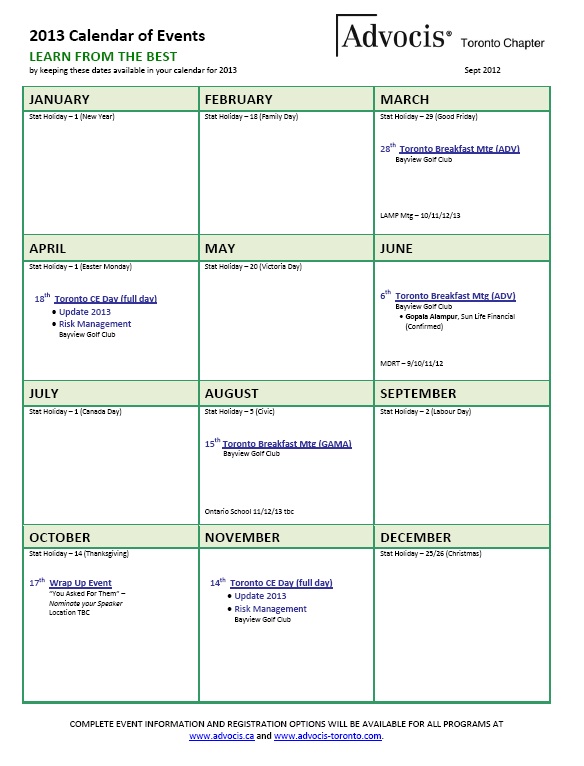 Are you one of these people who plans way ahead?
If so, we have our schedule of events in place along with dates and locations. Take a moment to add our Toronto Chapter events to your calendar. Please feel free to print a copy and share the news with your associates.
< Click on the calendar to print and share.