You are here

Advisor Tool Box Series - How to Sell Your Practice
Advisor Tool Box Series - How to Sell Your Practice
Date:
Thursday, September 23, 2021 -

9:00am

-

11:00am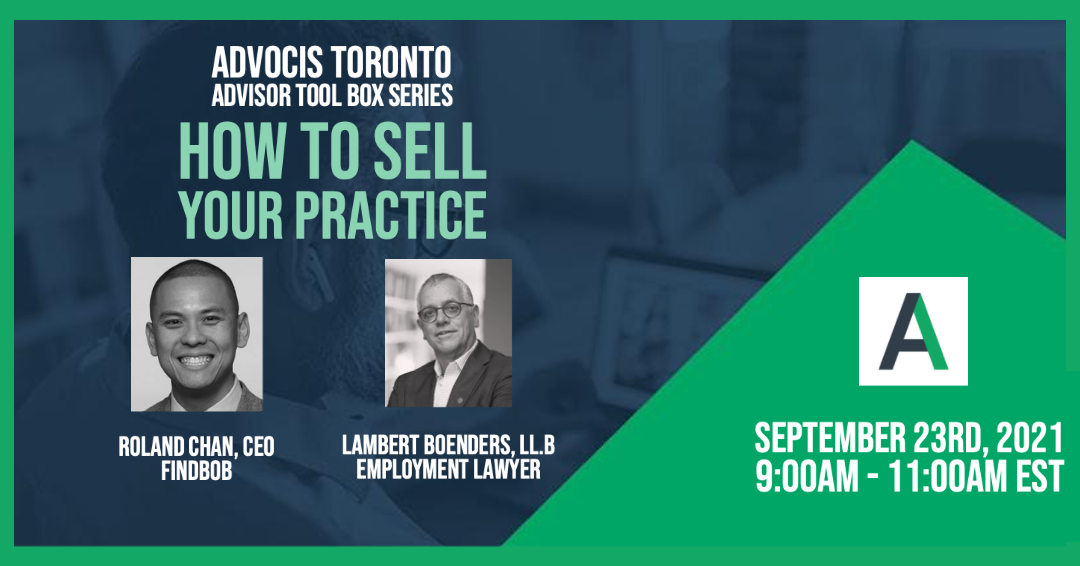 A Pragmatic Guide to Succession
Presented by Roland Chan
The financial advice industry is going through a seismic shift, forcing every advisor to focus on the key question: "How can I sell or transition my practice?". Roland Chan, Founder and CEO of FindBob, will deliver this webinar designed to help advisors that are looking to sell their practice, find a successor, or acquire someone else's practice not only identify the right transition partner but develop the right transition strategy.
Employment Law 101, important considerations for small business owners, especially when considering selling or merging your practice.
Presented by Lambert Boenders
Employment Law Update - Ontario
Employment Contracts
Importance of Termination Clauses
Dependent versus Independent Contractors
Employment Standards Act vs. Common Law Implications
COVID-19 Considerations – Return to Work - Vaccinated or Not?
Considerations when selling/buying a business
As a benefit of membership, you are entitled to view this webinar for 15+ HST per ticket($25 + HST per ticket for non-members).
Use your Advocis Membership ID to trigger the promotional discount in Eventbrite.
Ticket sales end September 21, 2021 at 11:30 P.M. EDT
Register via: https://www.eventbrite.ca/e/advocis-toronto-advisor-tool-box-series-how-to-sell-your-practice-tickets-169157615983?aff=ebdsoporgprofile